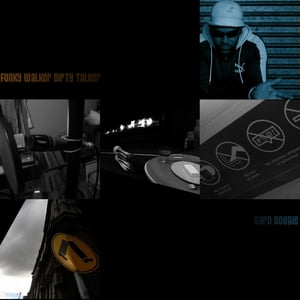 $

30.00
Funky Walker Dirty Talker (Cut Vinyl)
Sard Boogies 4th full length sole release, B Boy funk Goodness!

limited to 100 copies on black wax, clean skin cover with sticker! Every copy comes with HQ Download code and bumper sticker.
Orders will be shipped from the album release date 23/05/2013 Order now to guarantee your copy!
*Not pressed wax, these bad boys are cut on a cutting lathe so every one is an original cut off the master delivering a superior sound quality.
Check out the album preview here